Our team come from all over the world, from diverse backgrounds, cultures, and experiences. Our common goal is to unlock the potential of the cultivated meat industry, underpinned by proven expertise in bioprocessing of cell lines and ingredients.
Board and Management Team
Ivan Wall
Co-Founder and CEO
BOARD MEMBER
Ivan is a scientist turned entrepreneur, who is passionate about driving positive change through technology and innovation. He completed PhD in cell biology and regenerative medicine as well as an MBA. His academic career started at University College London and then Aston University where
his team worked at the interface of stem cell science and bioprocessing. 
Most of his work is focused on stem cell therapies for medicine and he has translated this knowledge to cultivated meat. 
When not at work, Ivan spends time with his family in their campervan, wild swimming and taking photos of cows.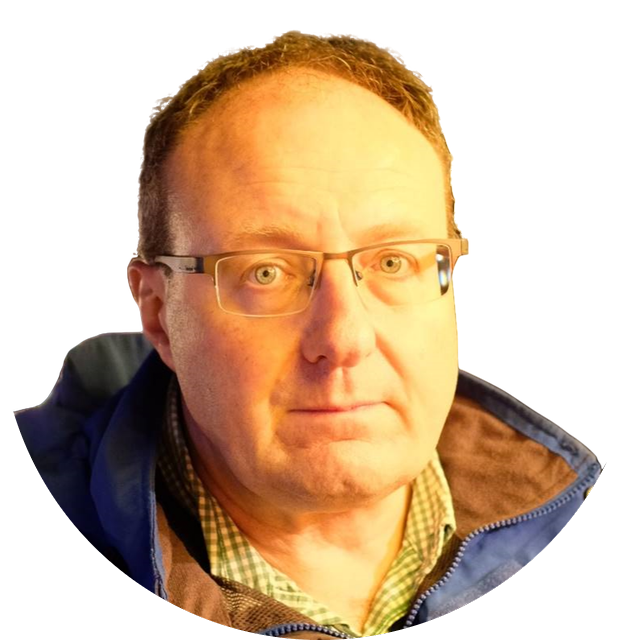 Chris Hancock
Non-Executive Director
BOARD MEMBER
Chris is the CTO and Founder of Creo Medical PLC and Head of the Medical Microwave Systems Research Group at Bangor University.
He is the Chair of Medical Microwave Systems and is a Royal Academy of Engineering Visiting Professor at UCL.
He is a Fellow of the Institute of Physics, the Institute of Engineering and Technology, and the Learned Society of Wales. Chris was the recipient of the Institute of Physics 2019 Katharine Burr Blodgett Gold Medal and Prize, and the Junkosha Inaugural Technology Innovator of the Year Award in. He was also listed in the Sunday Times 2019 top-100 UK entrepreneurs.
He is an inventor and author on over 1000 works (patents and academic journal publications) with a focus on therapeutic and diagnostic use of electric and magnetic fields.
Chris' focus in life is on developing ideas based on his knowledge of RF, microwave and millimetre wave energy that can make a positive difference to the world.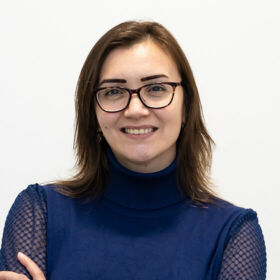 Petra Hanga
Co-Founder and CSO
BOARD MEMBER
Petra is a Co-Founder and the CSO at Quest Meat. Her journey in science started in her birth country Romania, where she trained as a Biochemical Engineer. She then moved to the UK where she had a PhD in Regenerative Medicine from Loughborough University, before becoming a Lecturer at Aston University. She is now affiliated with University College London. 
Petra has always been an animal lover, she strongly believes that making meat without slaughtering animals is the way forward. 
When not at Quest Meat, Petra can be found enjoying her time with family, friends and Jesse, her beloved cat.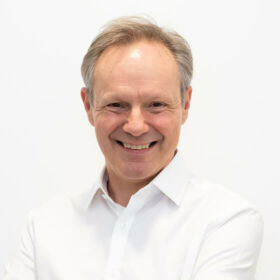 Michael Hunt
Co-Founder and Non-Executive Director
BOARD MEMBER
Michael studied Economics at UCL and is a chartered accountant. He is also a Co-Founder of Quest Meat as well as a Non-Executive Director. He has over 30 years' experience in finance and general management, mostly spent in the biotechnology industry. Previously, he held positions of CFO and COO at ReNeuron, a leading cell therapy company, where he was also CEO for 9 years. 
When not at work, Michael can often be seen on his motorbike or being taken for a walk by Jake, the family cocker spaniel.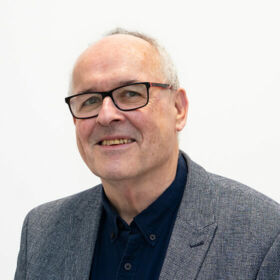 John Sinden
Co-Founder and CTO
BOARD MEMBER
His education started at the University of Sydney, before moving to the College de France where he got his PhD. Afterwards, he did a post-doc in Oxford University and the Institute of Psychiatry in London, before becoming a Reader in Neurobiology of Behaviour at Kings College London.  As John is passionate about cell and materials-based technologies, he founded ReNeuron, a stem cell therapy company, and was its CSO for 20 years. He also Co-Founded Glialign, a cell and tissue engineering company, prior to Co-Founding Quest Meat in 2021. 
Along with his love of travel, John is a big fan of art and architecture.
Combined Experience
70+ Years of board experience and leadership in Biotech
R&D Experience
50+ Years of experience in cell science, bioprocessing, stem cells and tissue engineering
Published Evidence
50+ Research papers published